Fireproof materials Expanded (Exforated) Vermiculite for manufacturing light concrete
Ningshu has a process line for expanded vermiculite. Vermiculite, a mineral, hydrated magnesium aluminium silicate with a highly variable and complicated chemical compound. It crystallises in a monoclinic crystal system, in most of cases in a form of plate clutches. Yellowish, brown, olive colour. It is a product of mica (phlogopite or biotite) erosion. It is mainly mined in the USA, Africa (South Africa and Madagascar), Australia, Asia (China). In Poland, it is found at Lower Silesia, but in volumes not suitable for mining.
A specific property of vermiculite is volume increase (even 30 times) during high temperature treatment, and in this process, expanded vermiculite is produced. Vermiculite in exfoliated (expanded/expanded) form is light, inflammable, compressive, highly absorbable, inert and may have high positive ions exchange ability.
Expanded vermiculite is a good sound and heat insulator (inflammable) suitable for temperatures from below -200° C to +1200° C.

Golden Expansion / Exfoliated Vermiculite
The following grades are supplied in either 50l, 100L/1000L/1500L bags.
Grade 1 (20-40mesh), 40-60mesh
Grade 2 (1-3mm)
Fine Grade 3 (2-4mm)
Course Grade 4 (3-6mm)
Course Grade 5 (4-8mm)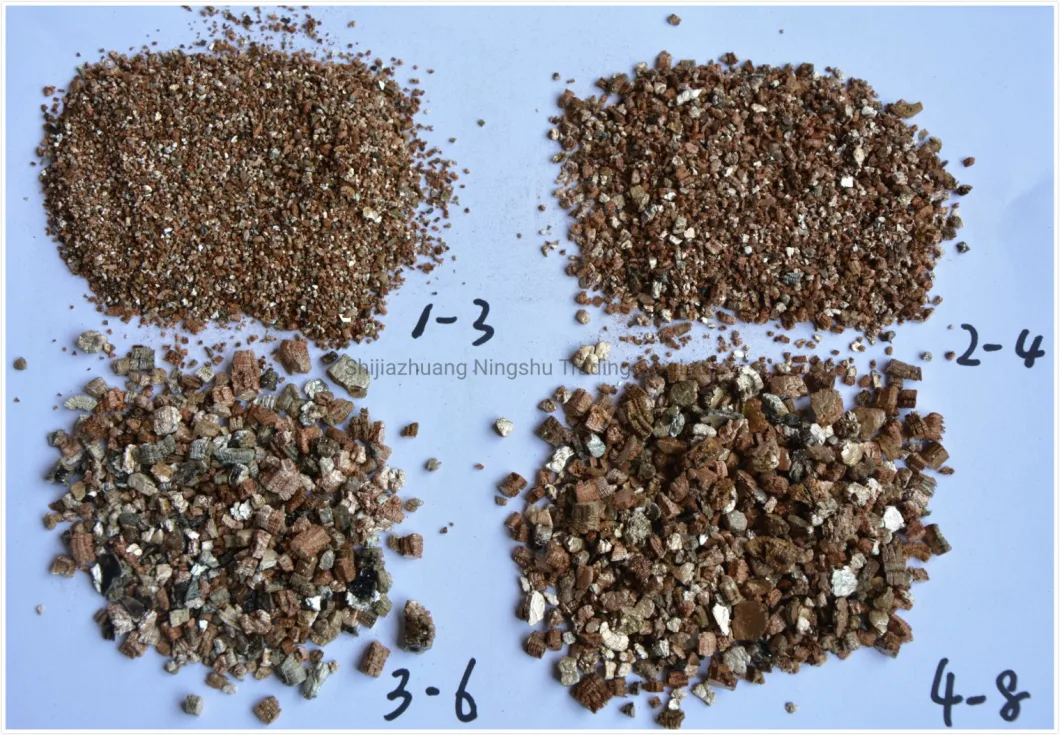 Silver expanded vermiculite
Size:
40-60mesh, 20-40mesh, 0.3-1mm, 1-3mm, 2-6mm, 4-8mm etc.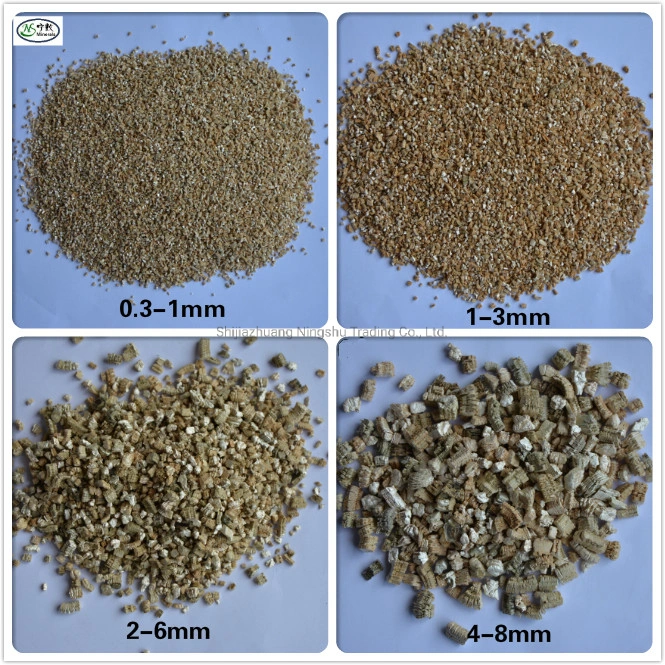 Characteristics & Benefits
High water holding capacity.
Non-abrasive and non-irritant.
Absorbs excess nutrients.
Facilitates re-wetting.
Low alkalinity.
Free from disease, weeds and insects.
Good air holding capacity.
Insulates and minimizes soil temperature fluctuations.
Is clean, odorless, lightweight and safe to handle.
Non-toxic, flavorless etc.
Chemical composition:
| | |
| --- | --- |
| Item | Content % |
| SiO2 | 37.6% |
| AL2O3 | 11.8% |
| K2O | 6.4% |
| Fe2O3 | 5.15% |
| MgO | 21% |
| CaO | 1.51% |
| PH | 6.5-7.5 |
| Moisture | 1.0% max |
| Impurity | 5.0% max |
| WHC | 300% MN |
Expanded vermiculite is appropriate for many applications, including the following:
In the construction industry: - as a raw material for insulation products (fire and sound resistant), filler, and insulator for light concrete,
In the industry - wherever insulation of high- or low-temperature manufacturing processes is required, as a filler, etc.
In gardening (as an additive to multi-compound substrates, improving water and air relations, a carrier of positive ions)
In animal husbandry, as an additive to forage (a carrier of vitamins and minerals) as well as a padding for animals.


Loading port: Xingang Port, Tianjin

Payment Terms: LC, T/T, Western Union, Money Gram, Paypal.

Production Capacity: 15000CBM per month
Packaging:
50L/80L/100L/125L BAG, JUMBO BAG as 1000L/1500L;
PP woven bag, PE bag, palletized packing or as customer's request
Poly woven bags, Plastic bag, palletization service or as your requirement.



Shipping Detials:
300Bag, 30M3 in a 20'GP, Packed in 100L Loose bag packing;
730Bag, 73M3 in a 40'HQ, Packed in 100L Loose bag packing;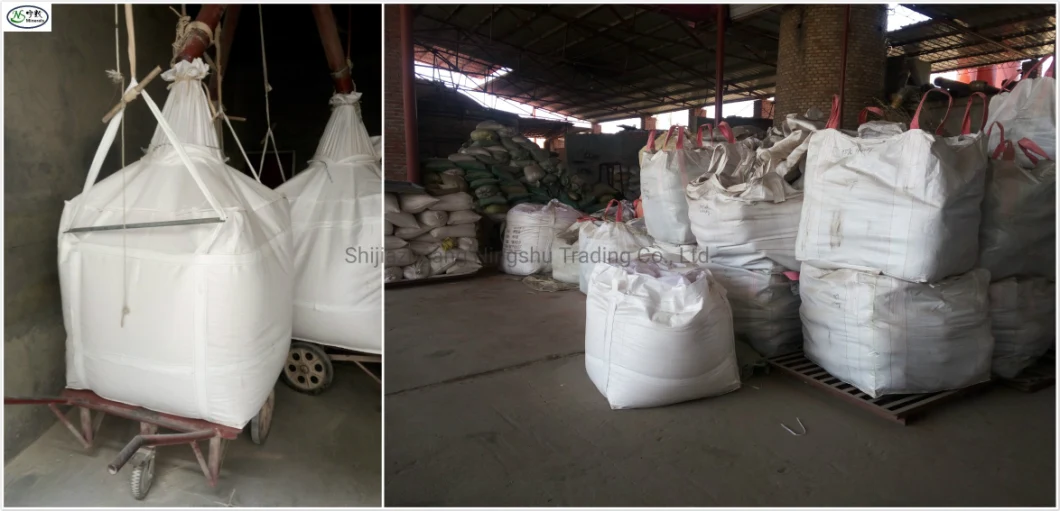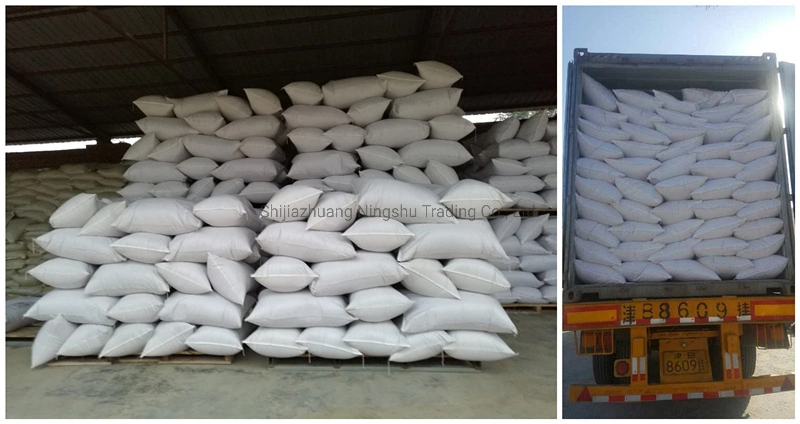 Similar product: Expanded perlite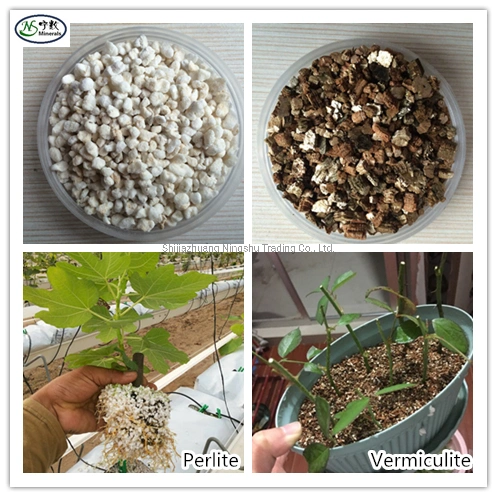 Contact Us
Jenny
SHIJIAZHUANG NINGSHU TRADING CO.,LTD
Web: ningshu.en.made-in-china.com