Description
Iron oxides are chemical compounds composed of iron and oxygen. There are sixteen known iron oxides and oxyhydroxides, the best known of which is rust, a form of iron oxide.
Iron oxides and oxyhydroxides are widespread in nature and play an important role in many geological and biological processes. They are used as iron ores, pigments, catalysts, and in thermite, and occur in hemoglobin. Iron oxides are inexpensive and durable pigments in paints, coatings and colored concretes. Colors commonly available are in the "earthy" end of the yellow/orange/red/brown/black range.
Iron oxide Pigmemt is mostly widely used inorganic pigment,which has very good light fastness,good weather furable propery as well as good alkali and solvent resistance.Besides,it is non-toxic pigment.
Technical Date Sheet
Technology date:

Tint Strength %

(compare with standard)

Color

(compare with standard)

Fe2O3 at 105 ºC
Volatile % at 105 ºC
Soluble Matter In The Water %
Remainders Of Sifting % ≤
(320mesh)
Oil Absorption g/100g
PH
98%~102%
Similar
≥92%
≤1%
≤0.5%
≤0.5%
15~25
5~8
ISO787-24

ΔE-ISO787-1

ISO1248
DIN55913
ISO787-3
ISO787-7
ISO787-5
ISO787-9
Multicolors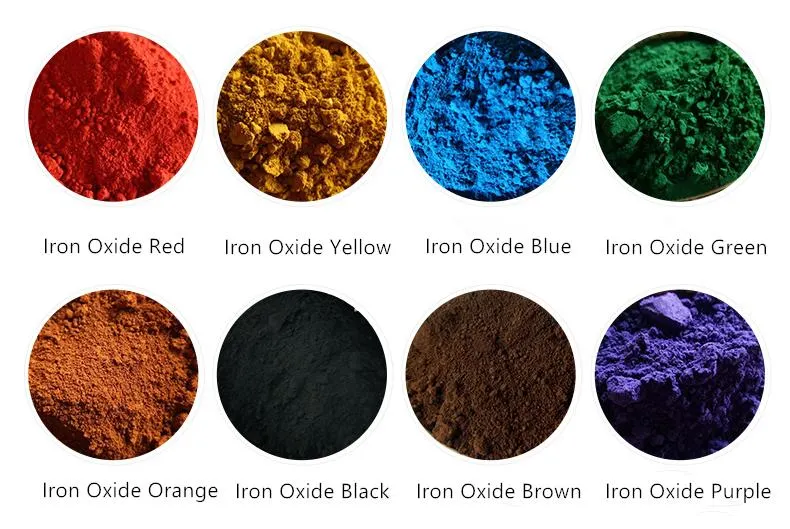 Advantage
1)
△E≤1.
2) High Tinting Strength
3) Good Color Shade
4) Good Volatile
5) Good Soluble Matter In Water
6) Low Ramainders Of Sifting
7) Oil Absorption
8) PH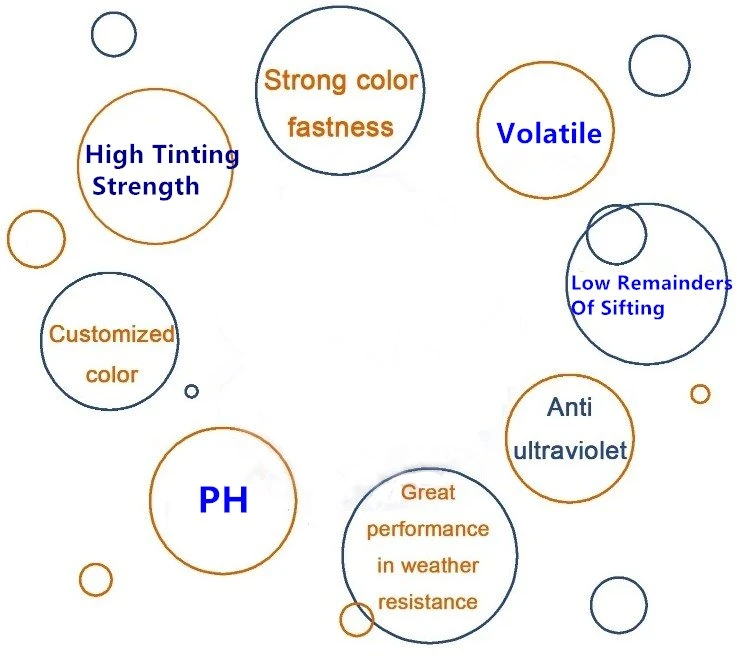 Application
1) For Flooring Coloring
2) For Paints
3) For Paper
4) For Plastic&Rubber
5) For Coating
6) For Asphalt/Wood Mulch/WPC/Friction Material/Roof Tile
7) For Ceramic
8) For Construction Materials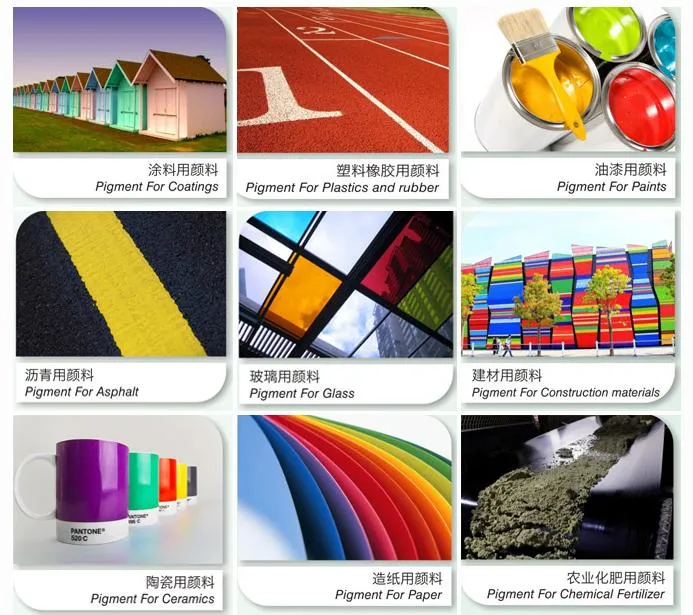 Package Detail
1) 25KGS Colored Valve Bag
2) 25KGS Paper Bag With Plastic Inner
3) 25KGS Low Melting PE Bag
4) 500KGS,900kgs And 1000kgs Super Bag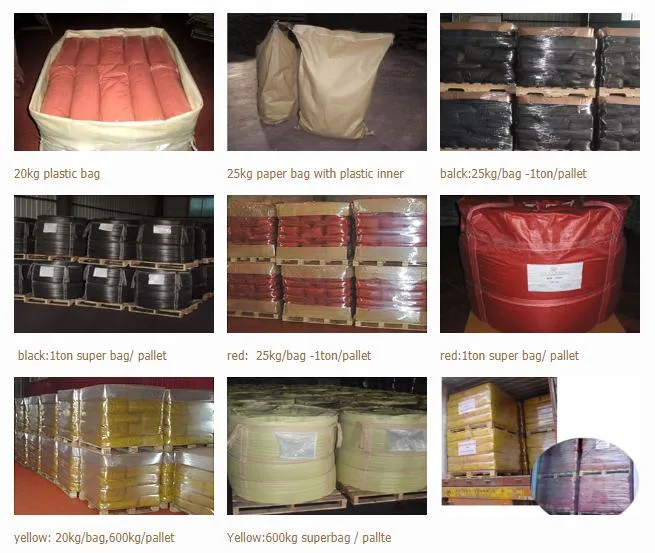 Factory
1)Sample Room 2)
Base Display
3)P
roduct Cell
4)
Transport