COMPANY INTRODUCTION
10 years
Weihai Ronghua Fabric CO.,LTD is the professional conveyor belt producer and supplier in China. We have worked in conveyor belt business over 20 years. During the past 10 years, Ronghua put the QUALITY on the first place all the time. That's why all our customers keep working with us for long term and most of the customers have 10%-20% increase of business every year.
24 hours
Please contact us if you are looking for a reliable conveyor belt supplier. Each of your inquiries will be taken into account and get our response within 24 hours.
Ronghua Production Line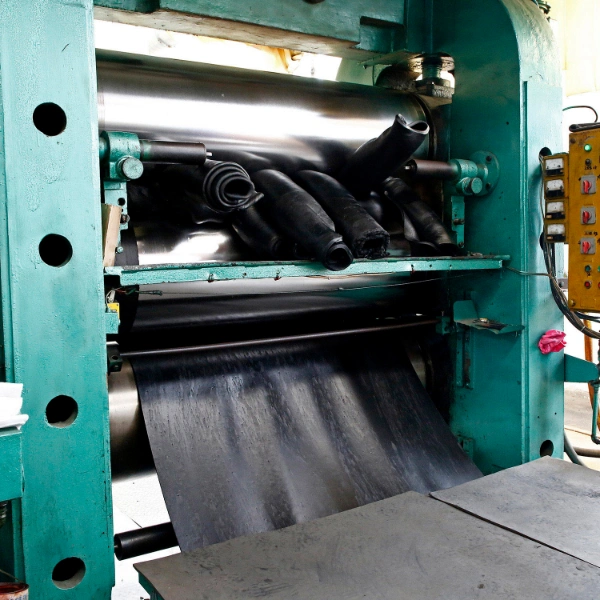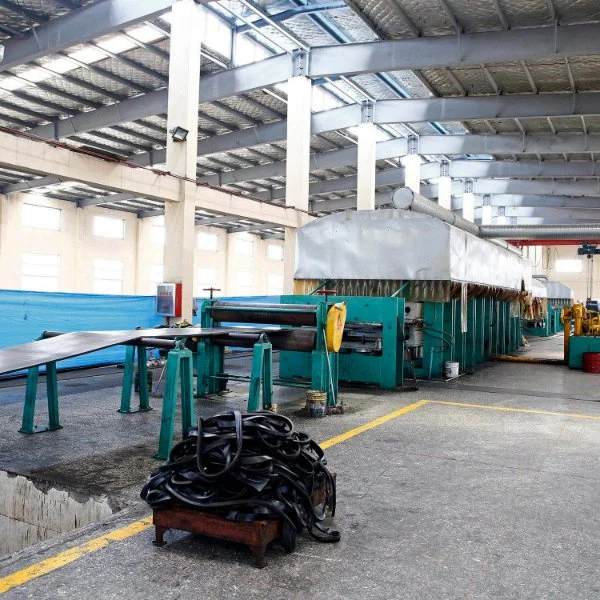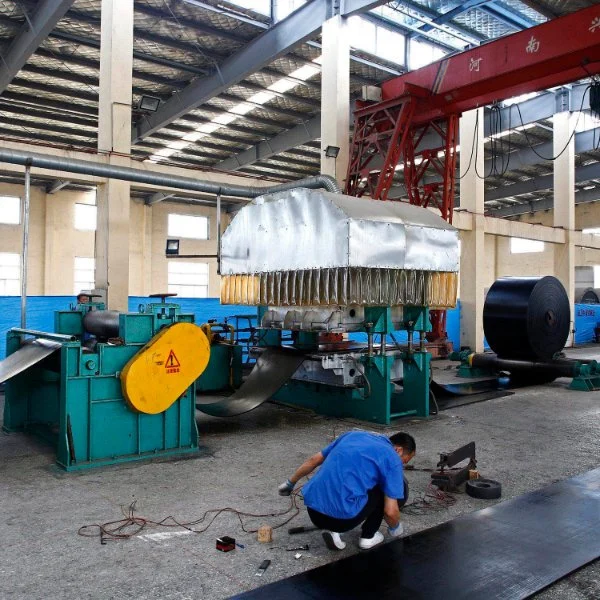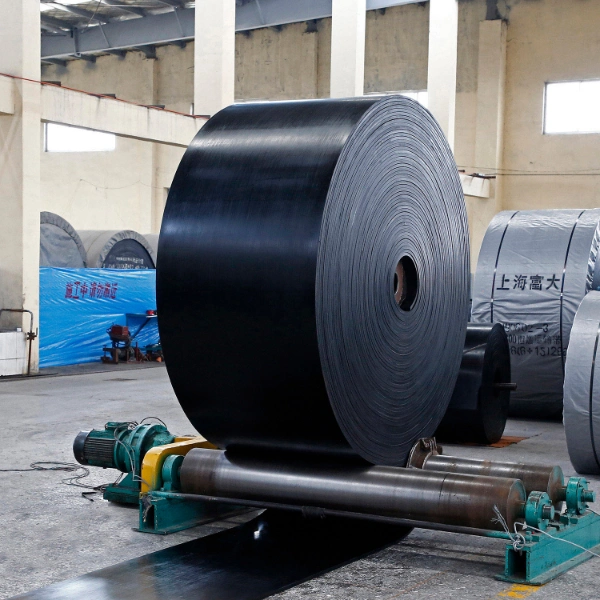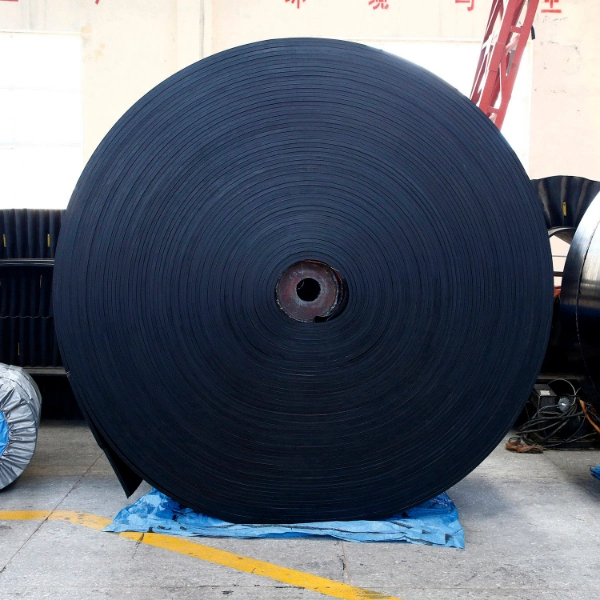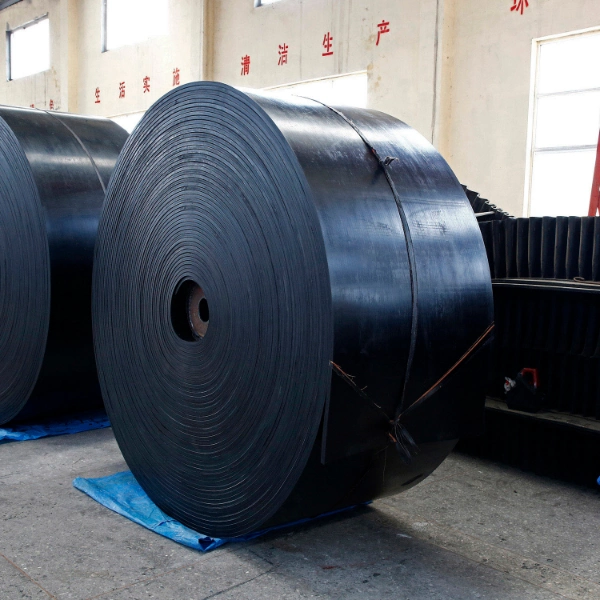 Nn/Ep/Quality/Heat Resistant Coveyor Belt/Endless Heat Retardant Rubber Belt
Application:
Widely used in mining,harbour,coal,agriculture,industry,metallurgy chemical and extinguishing the flame quickly.
Advantage:
Higher rubber cover force with perfect flexibility,anti-impact and abrasion,bulk materials in uneasy to slip flame retardant fabric,firm structure,light and soft,safe and stable,anti fatigue with long life,high efficiency of splicing and convenient splicing operation flame retardant,anti-static self protection and safest light belt,thinner and energy saving and environment friendly.
EP/DSEP conveyor belt
High modulus,low elongation,heat resistant,impact proof,heavy loading capacity suitable for long distance conveyor system at high speed.EP or DSEP carcass,DSEP has better stability under high temprature.
NN conveyor belt
Good elasticity,high strength,good flexibility and through abolity,more loading capacity for medium and long distance conveyor at high speed.
Aramid conveyor belt
Lighter in weight,higher tensile strength,lower elongation,better flexibility,heat resistant and corrosion resistant is suitable for long distance,heavy loading conveyor at higher speed and heat.
abric type

Fabric structure

Fabric type

Strength series

Cover thickness

Width

Length

warp

weft

2ply

3ply

4ply

5ply

6ply

Upper

Lower

Polyester(EP)

Polyester

(E)

Polyamide

(P)

EP-80

160

240

320

400

480

2-12

1-5

350-2200

≤300

EP-100

200

300

400

500

600

EP-150

300

450

600

750

900

EP-200

400

600

800

1000

1200

EP-250

500

750

1000

1250

1500

EP-300

600

900

1200

1500

1800

EP-350

1050

1400

1750

2100

EP-400

1600

2000

2400

EP-500

2000

2500

3000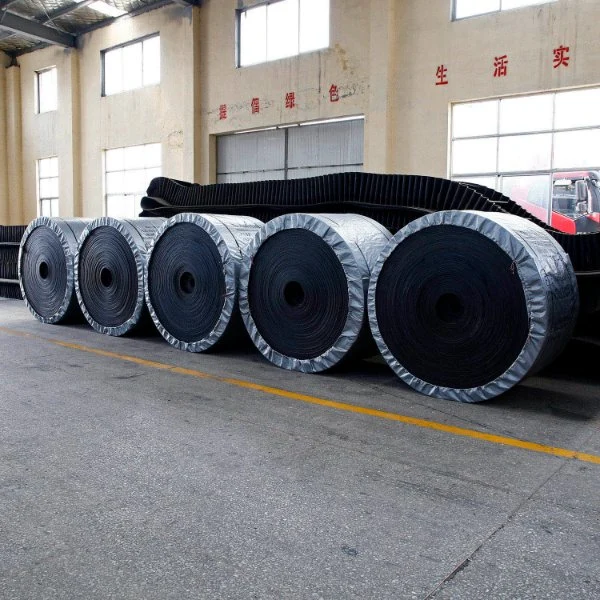 Packaging & Loading:
RONGHUA makes different packaging according to different market's demand. Such as different color wrapping and different labels.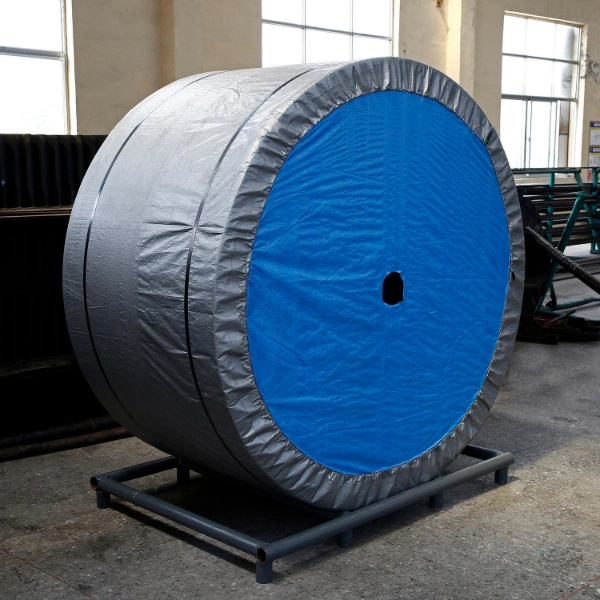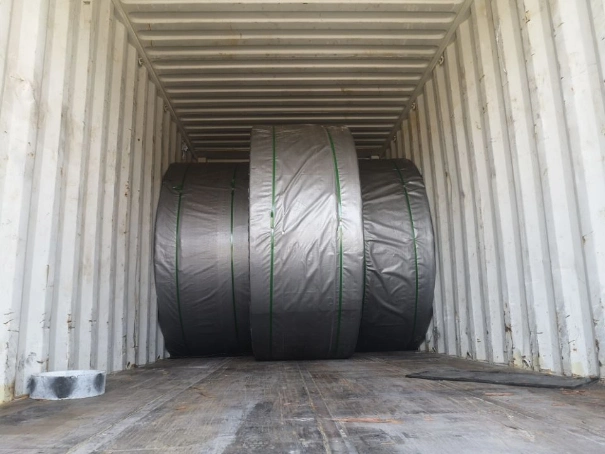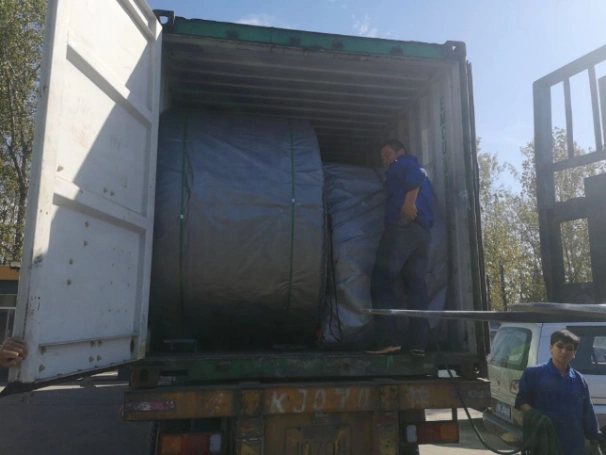 Market Feedback:
RONGHUA high performance belts attracts more and more customers. Our customers choose RONGHUA for high quality, fast delivery, abundant size and pattern range.
Market Visiting:
We RONGHUA will arrange market visiting every year to different markets to help our customers get orders from their end users, also our professional engineer and technology team will also deliver some expertise about belt to our customers.
RONGHUA Belting Business FAQ
Q:What is your production capacity?
A:RONGHUA Belting has 6 production lines and its capacity is 3000meters per day.
Q:How about your lead time?
A: It is 10 ~ 25days for regular belts.
Q: What is your M.O.Q ?
A: M.O.Q is 1*20GP. The less quantity is ok but its cost will be higher.
Q: Do you have belt warranty?
A: At least 12months service life for regular belt. HR T4+ belt 3~6month.
Q: What certificates do you have ?
A: RONGHUA Belting has obtained ISO9001,ISO24001 and ISO28001 certifications.