Product Description

High Temperature Resistant Powder Coatings


This product is a series of functional coatings based on silicone, with excellent heat resistance, corrosion resistance and high color retention. The materials we use are epoxy resins, polyesters or their mixtures. Because of its high hardness, its scratch resistance is 2-3 times as high as that of ordinary solvent-based high temperature paint. It has good handle, good flexibility, convenient construction, high powder loading rate and large spraying area (the spraying area is twice as large as that of organic silicon high temperature paint, and no diluent is required). All products of our company meet ROHS standard. This product is suitable for all kinds of motor vehicle exhaust pipes, mufflers, barbecue ovens, grills, ovens, internal and external walls of rice cookers, household gas stoves, distributors, heating plates, heat exchangers, lighting fixtures, etc.

Powder coatings with high temperature resistance at 300, 350, 400, 500, 600, 700 and 800 degrees can be provided.

physical characteristics

proportion

25ºC. 1.4-1.6g/cm3

Particle size distribution

100% less than 100 um (adjustable according to the special requirements of painting)

Performance Index of Coating Film

performance

Inspection standard

Test result

Appearance

Black, fine orange or sand

impact test

ISO6272

GB/T1723-1993

35

60-degree gloss meter

GB/T9754-88

5-35
(Gloss can be determined according to customer's requirements)

Pencil hardness

ASTMD3363

GB/T6739-1996

5H

Bending test/mm

ISO1519

GB/T6742-1986

4

Salt spray test (neutral 35 C continuous spray)

ISO7253

GB/T1771-1991

96h-500h(According to customer requirements)

Adhesion/Class

ISO2409

GB/T9286-1998

Level 0

Heat resistance

GB/T1735-2009

600ºC±10ºCX5h,The coating is hard, complete, non-pulverized and non-peeling, allowing light loss and slight discoloration.

Attention: 1. The above test uses 0.8mm cold-rolled plate treated by sand blasting and shot blasting. The film thickness is 50-80um.

2. The performance index of the above coatings may decrease slightly with the decrease of gloss.

Construction condition

Curing conditions

130ºCX5minThe water in the powder must be evaporated slowly to help the coating to be fully leveled. Then it rises to 230 C/30 min (the solid temperature of the workpiece to help the coating fully solidify)

Pre-processing

Different substrates are used in different ways (phosphating, sand blasting, shot peening)

Spray

Corona electrostatic spraying; Friction electrostatic spraying; Electrostatic vulcanization spraying (required first); Fluidized bed hot dipping (required first); Other spraying methods (required first)

Theoretical coverage

Film thickness of 60 microns at 8-10 square meters/kg (depending on type and color)

Scope of application

indoors and outdoors

Other matters

Packaging and transportation

20kg/box, lined with polyethylene plastic bags, non-hazardous goods, can be transported in various ways, but should avoid direct sunlight, damp and heat, avoid contact with chemical substances.

Storage requirements

Store in a ventilated, dry and clean room at 30 C. Keep away from fire sources, heating, direct sunlight, and stack in the open air is strictly prohibited. Under these conditions, the powder can be stored stably for 6 months. Over the storage period, it can be re-examined, and if the results meet the requirements, it can still be used. All containers must be re-packaged and returned to the original packaging after use.

Health safety

Containers should be kept sealed and not close to fire or heating. Avoid inhaling powder. Food and smoking are prohibited in storage areas. The builder should wear anti-static shoes and keep grounding. Coatings attached to the skin can be washed with soap.
Benefits of Powder Coatings:

• Wide range of colors.

• Environmentally friendly outsourcing option to avoid permitting for solvent-based paints.

• Less process variation results in consistent color and appearance of the product.

• High film builds and excellent edge coverage gives better resistance to corrosion with proper pretreatment.

• Coatings can be easily formulated for specific applications such as prolonged exposure to sunlight, the ability to survive in highly corrosive environments, flexibility to allow forming after coating, or high durability and resistance to chipping.
Application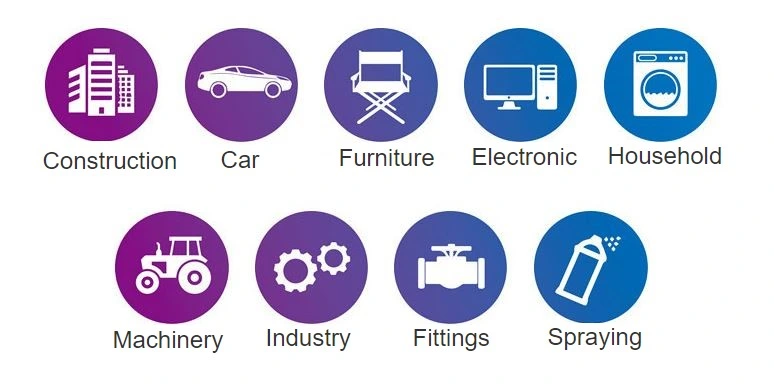 Product process pictures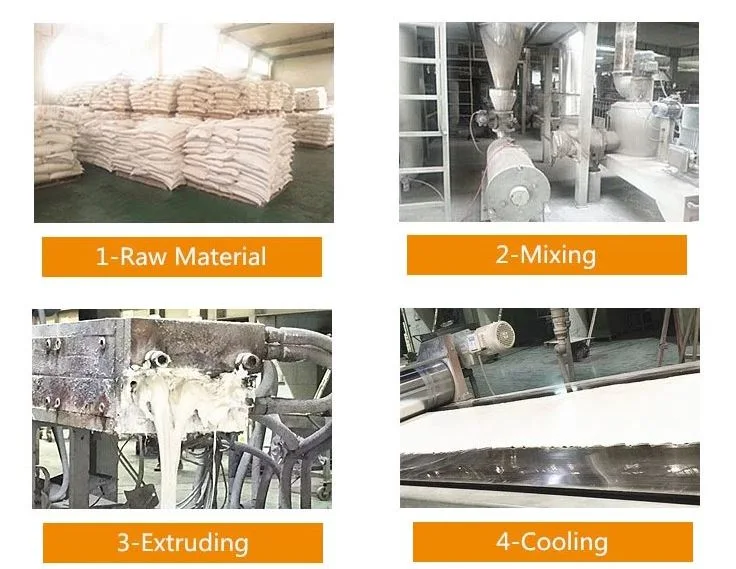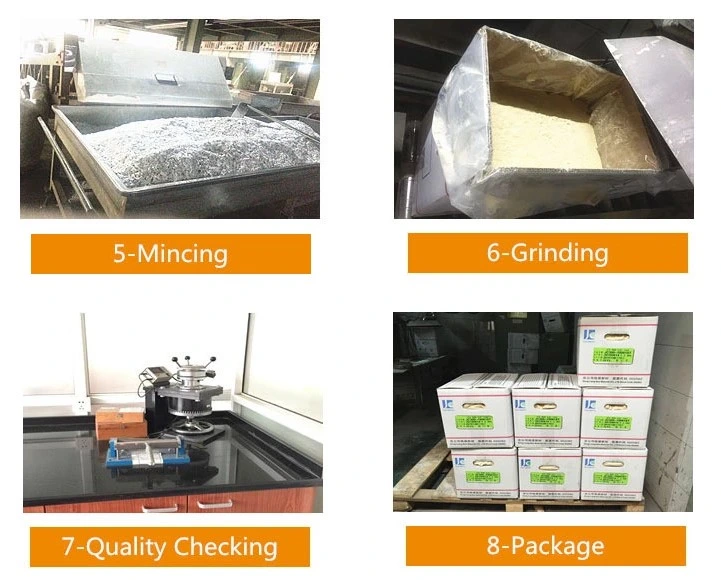 Quality control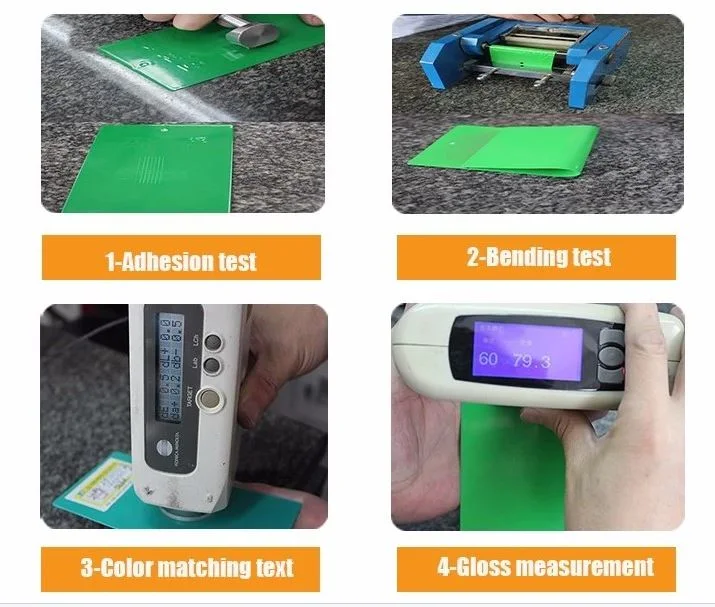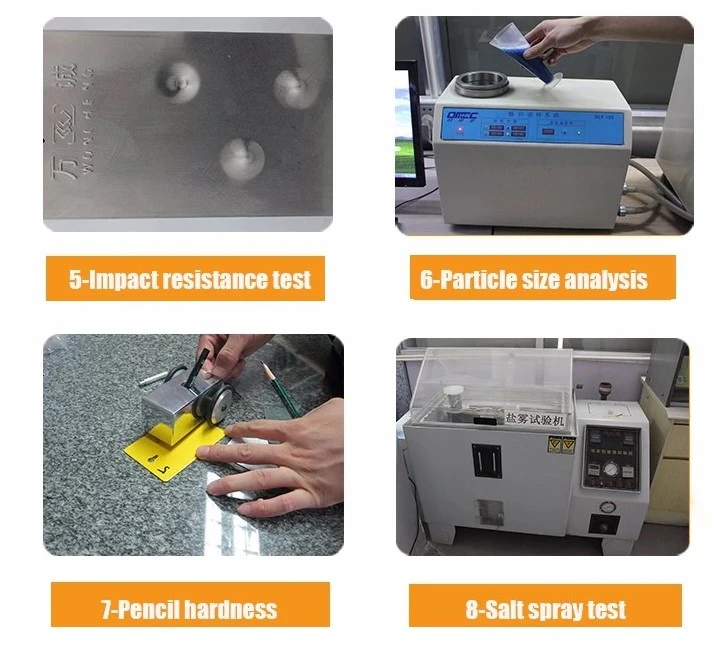 Workshop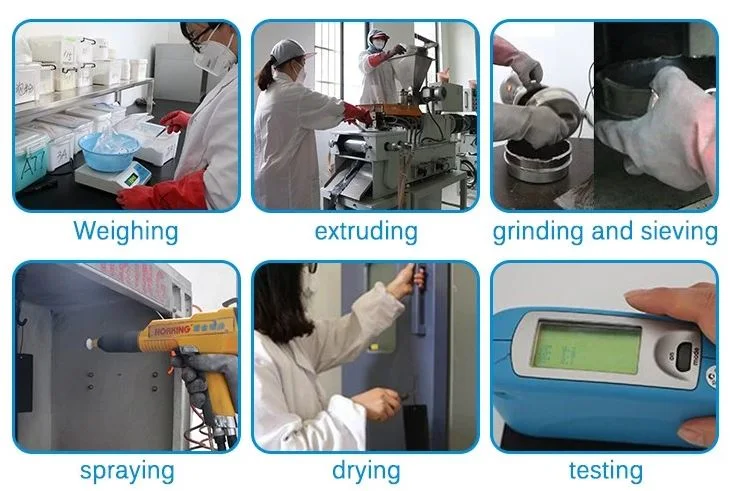 Company information
Jiangsu Changsong Technology Development CO., Ltd
Business Type:Manufacturer/Factory
Year established:1991
Main Markets: Asia Pacific, Middle East, Europe, south & north America
Advantage:our factory is close to Shanghai port,convenient transportation;trade assurance supplier;
excellent research and development group;professional testing facilities; reliable quality and good service and reasonable price
Our service
As a manufacturer, we can meet any of your customized requirements, such as special package, your own logo, natural ingredients, new mica color match, MSDS & TDS are available etc.
Our principles of doing business:
1.honest,best customer survice,and top quality.
2.reasonable and competitive price.
3.trustworthy business.
4.fast and safe transportation.
5.Your 100% satisfaction,our pursuit.
Contact us:Eva zhang
Jiangsu Changsong Technology Development Co., Ltd


Mb :+86 18662361801



Website:changsongcoating.en.made-in-china.com