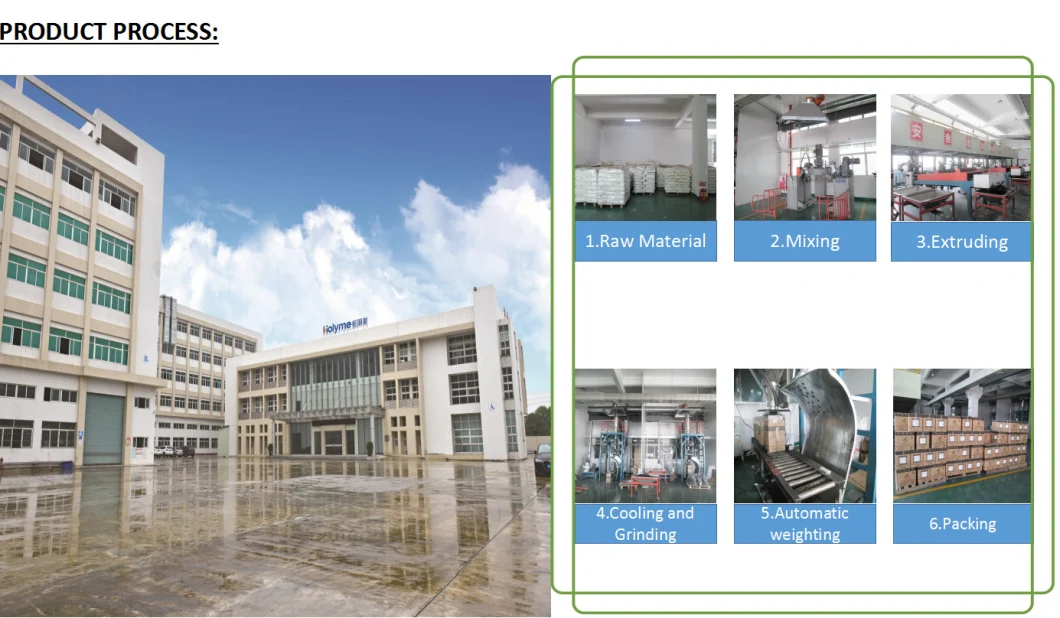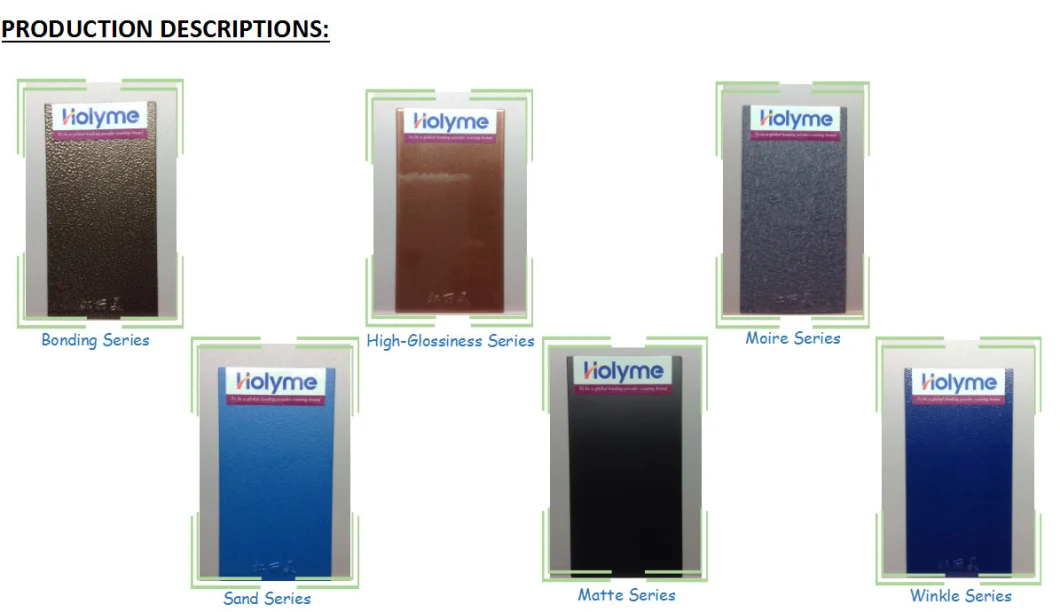 Technical data sheet
Physical properties
Color
RAL,PANTON
Gloss
high/semi/matt
Surface
smooth/sand/wrinkle
Specific gravity
1-11.8
particle size
10-30um
Spray method
electostatic spray gun
Curing temperature
180ºC/20mins
Chemical properties
Item
Standards
Properties
Results
Pencil hardness
ASTM D-336
≥ 2H
PASS
Impact resistance
ASTM D-2794
≥ 120in.ib
PASS
Adhesive force
ASTM D-3359
100%(5B)pas
PASS
Flexing endurance
ASTM D-522
1/8'inch(3mm)
PASS
Salt spray resistance
ASTM B-117
240 hours
PASS
UV resistance
ASTM G-154
500 hours
ΔE≤6
Remark(Important)
1. The above test use cold-rolled steel (thickness: 0.8mm) to remove rust and oil. Suggested film thickness: 60-80 um
2. The overall quality of the coating systerm is largely dependent on the type and quality of the pre-treatment.
3. The product must be stored in ventilated,dry and clen room with temperature below 25ºC,keep it away from fire and direct sunlight. The period of validity is 6 month.
4. There are no hazardous ingredients contained.Wearing anti-dust mask and goggles to avoid inhalation of dust.Try best to avoid longtime contact with powder.The coating adhesion to the skin can be washed with soap.